We are Endera
15+ years of risk evaluation experience, dedicated team members improving societal trust.
Building Trust. Maintaining Privacy.
We are a software company that builds trust within your business while maintaining individuals' privacy. With our cutting-edge technologies, Endera enables businesses to increase security and cut compliance costs, while empowering individuals to take control of their personal information. We are a trusted technology partner serving leading Fortune 500 companies across a variety of industries.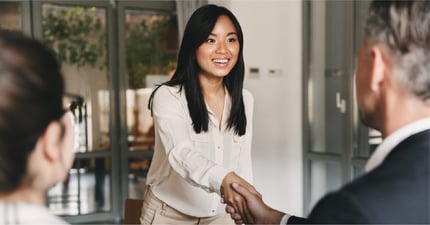 Endera by the Numbers
Public data sources evaluated
Endera's solutions have transformed businesses' approach to risk management.
Global Airline's Insider Threat Management
Insider Threat Management for Critical Infrastructure
Ensuring Compliance and Regulation for a Large Financial Asset Manager
Assuring Revenue for Large Online Marketplace
Meet the Team
Dedicated professionals working to make your business and your community more secure.
Raj Ananthanpillai
Founder & CEO
Raj is a passionate entrepreneur and visionary leader with more than 30 years of experience building businesses, working with diverse talent, and investing in technological innovation.
Prior to founding Endera, Raj spent 13 years as the CEO of InfoZen, a high-end Cloud and Risk Management services company, which was acquired in 2017. Prior to this, he served as the Chief Strategy Officer of ePlus, Inc., a business process automation technology solutions company.
Raj was also the founder, president and CEO of NetBalance, a venture capital backed multimillion dollar Software Company, which was successfully sold in 2000.
Steve Penyak
Operations, Security & Privacy
Steve Penyak has over 30 years of experience in helping customers achieve their missions through IT and Business Process transformational services, including a track record of winning key customers.
Prior to joining Endera, Steve was a Senior Vice President at InfoZen where he managed InfoZen's business operations and led key transformational programs. Steve also served as Chief Operating Officer and Senior Vice President for ACS Education Solutions, a subsidiary of ACS, Inc. He has managed large programs including successfully managing a $1B IT and Business Process Management program for the U.S. Department of Education.

Jeff Highman
Technology
Jeff Highman is CTO at Endera, responsible for transforming Endera's technology vision into operational outcomes. He has over 20 years of experience leading the technology fusion of software development, security, operations, and data science.
Prior to Endera, Jeff served as Director of the Transformation Program Office at (ISC)2, where he was led the modernization of the IT portfolio to better serve global Cybersecurity practitioners. At InfoZen, he led the development and launch of the first generation of Endera's initial product. While with Evolver, he led architecture and development of major DHS modernization of over $1B.
Ken Kunsman
Sales
Ken Kunsman leads Sales and Business Development, responsible for revenue growth and opening new markets. For more than 25 years, Ken has spearheaded process transformation and product launches in employment screening and HR solutions.
Prior to Endera, Ken was Chief Marketing Officer at WorldWatch Plus, building a global ecosystem for ID and risk data. At First Advantage, Ken developed end-to-end employment screening solutions for enterprise clients to improve the onboarding experience and recruitment ROI.
Ken helps clients deploy Endera solutions to digitally transform their hiring and screening.
Join Our Team
Get in Touch