Automated continuous assessment to reduce workplace risk
Upgrade your workplace screening measures with cutting-edge technologies that provide peace of mind to your organization and employees.
Organizations—large and small—either only administer post-hire background checks for a subset of their workforce periodically —providing only a point-in-time assessment of an employee's trust—or don't have the resources to do them at all.
Either way, this leaves a gaping hole in an organization's workforce risk management plan. As personnel issues have proven to have alarming reputational and security impacts, organizations need constant visibility into potential workforce threats.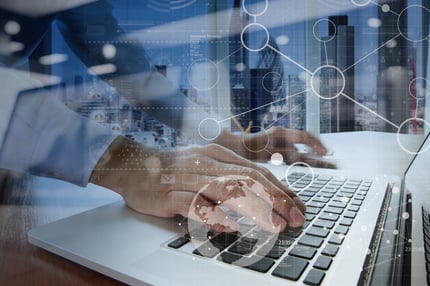 CE protects against constantly evolving employee risk levels after an individual has been hired
Continuous Evaluation allows for effortless risk assessment of employees and contractors post-hire with tailored, actionable alerts that enable companies to make accurate workforce decisions
with confidence and speed.
Feel more secure in your workforce with Continuous Evaluation.
Upgrades point-in-time background checks that are no longer enough to secure your workplace against external and future threats
Avoids time-consuming data review of cumbersome, annual reports
Avoids IT integration of background check information
Flags potential external risks faster so you are not left in the dark
Provides actionable and tailored alerts based on specific inputs and preferences
Offers flexible and customizable options to receive alerts for only certain departments or the entire workforce
Saves time, allowing you to focus on the most important threats to your organization
What our customers say about us
Endera alerts us of potential criminal conduct so we can get out in front and respond as needed.
Endera's CE detected over 1,771 incidents within 45 days, enhancing the airline's management of insider threats and creating a more secure work environment.
Our biggest vulnerability is the time between individuals' recurring background investigations. With Endera, we can save 40 percent of traditional screening costs by continuously relying on public record alerts that warrant further investigation, rather than blindly and continuously.
CE detected over 800 incidents in the first three months, helping the company quickly investigate 24 contractors who were not qualified to continue work.